Nepro UPVC Drainage system are manufactured in a state-of-the-art facility at Pakistan with state-of-the- art Microprocessor based Injection Molding Machines and High Quality Precision Moulds for Fittings and High Quality Extrusion Machines for Pipes.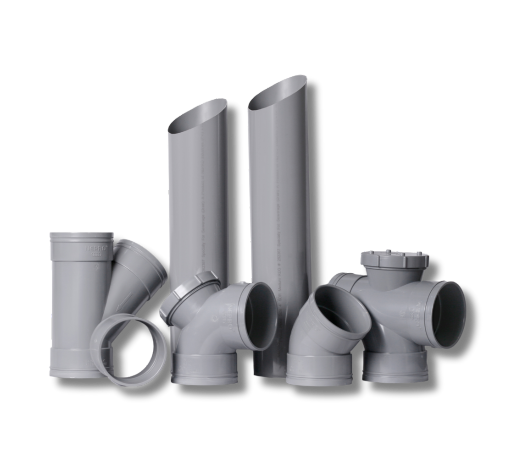 As the UPVC Drainage system are specially designed to meet the harsh climate conditions of the Pakistan region, Nepro places emphasis on Quality, Reliability and Economy. Strict in-house Quality, control and backed by testing through independent laboratories of international repute to certify the quality of pipes and fittings.
Nepro UPVC pipes and fittings are manufactured as per the following standards:
HOW WE ACHIEVE PAKISTAN'S BEST QUALITY
Nepro's two decades of first-hand experience in plumbing and sanitation gives a unique advantage of knowing the subject like no other.
1
MATERIALS & STANDARD
The raw materials used in the manufacturing of our pipes & fitting conform to global quality standards & display exceptional degrees of homogeneity.
2
EDGE QUALITY
Assurance Procedures Total Quality at Nepro Means Maintenance of a comprehensive quality control system beginning from designing & storage and dispatch of the products.
3
LAUNCH
Nepro UPVC Pipes & Fittings are the only choice providing real value for money with their global quality at local prices.
REAL TIME USE OF NEPRO PIPES & FITTINGS