NEPRO PPRC-125 pipes & fitting that are produced from Polypropylene Random Copolymer are resistant to chemicals and are used at sanitary systems for transportation of hot and cold water.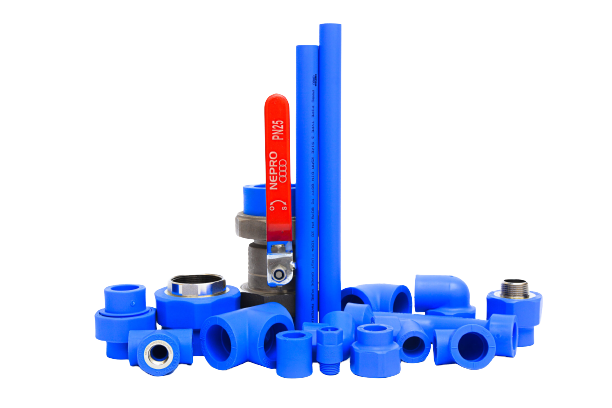 The PP Random Co-polymer 125 (Special grade material known as PPRC type3) used in the production of the Nepro PPRC pips & fittings has a high molecular weight and excellent creep resistance, fundamental characteristics for the transportation of hot fluids under pressure. It also has good resilience which ensures ease of installation even at temperatures below 0°C.
Nepro PPRC Pipes & Fittings are manufactured in utter compliance of the following standards and regulations:
HOW WE ACHIEVE PAKISTAN'S BEST QUALITY
Nepro's two decades of first-hand experience in plumbing and sanitation gives a unique advantage of knowing the subject like no other.
1
MATERIALS & STANDARD
The raw materials used in the manufacturing of our pipes & fitting conform to global quality standards & display exceptional degrees of homogeneity.
2
EDGE QUALITY
Assurance Procedures Total Quality at Nepro Means Maintenance of a comprehensive quality control system beginning from designing & storage and dispatch of the products.
3
LAUNCH
Nepro PPRC Pipes & Fittings are the only choice providing real value for money with their global quality at local prices.
REAL TIME USE OF NEPRO PIPES & FITTINGS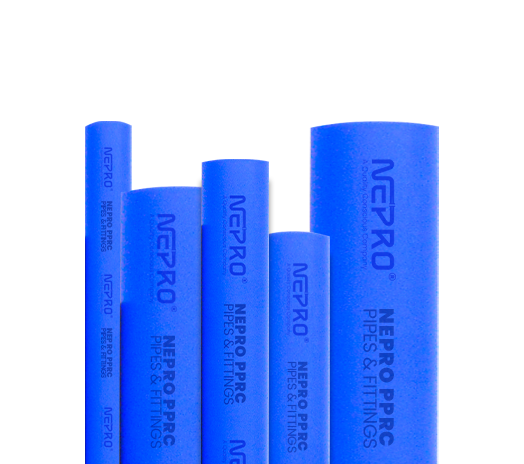 Get Your Next Project Done!